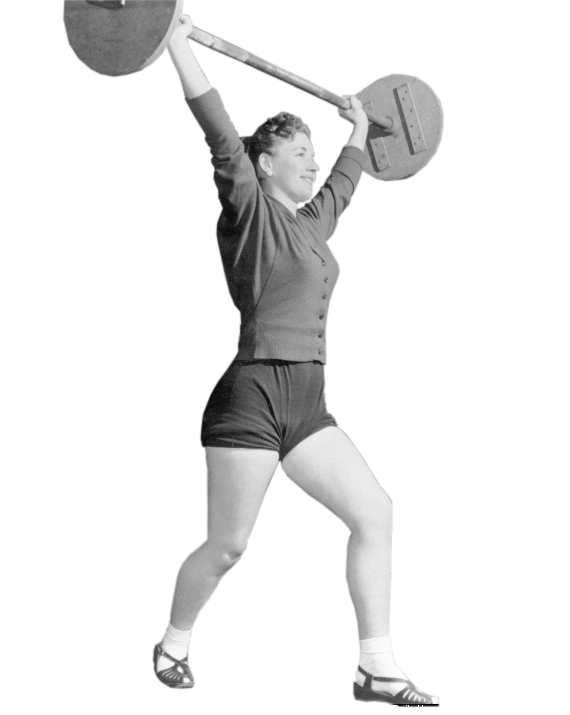 Stylish sandals for the serious lifter
Daily Herald Archive via Getty Images
Women's athletic clothing has been around since the Victorian era and the advent of this great thing we all know and love- leisure time. But obviously, over time, things have changed a little. Improvements in women's athletic clothing mean better workouts for you! Are you wearing the best gear for your booty?  
Here are some signs you might be a little stuck in the past:
1. You are wearing a dress:
If you are wearing a dress for your workouts, your wardrobe is over 100 years old! Before the 1890s, it was all about looking good and being fashionable, even if your hoop skirt flipped inside out like an umbrella when you were trying to ice skate. Thankfully bloomers started to make an appearance...which really is the start of our 'Free the Legs' movement ;)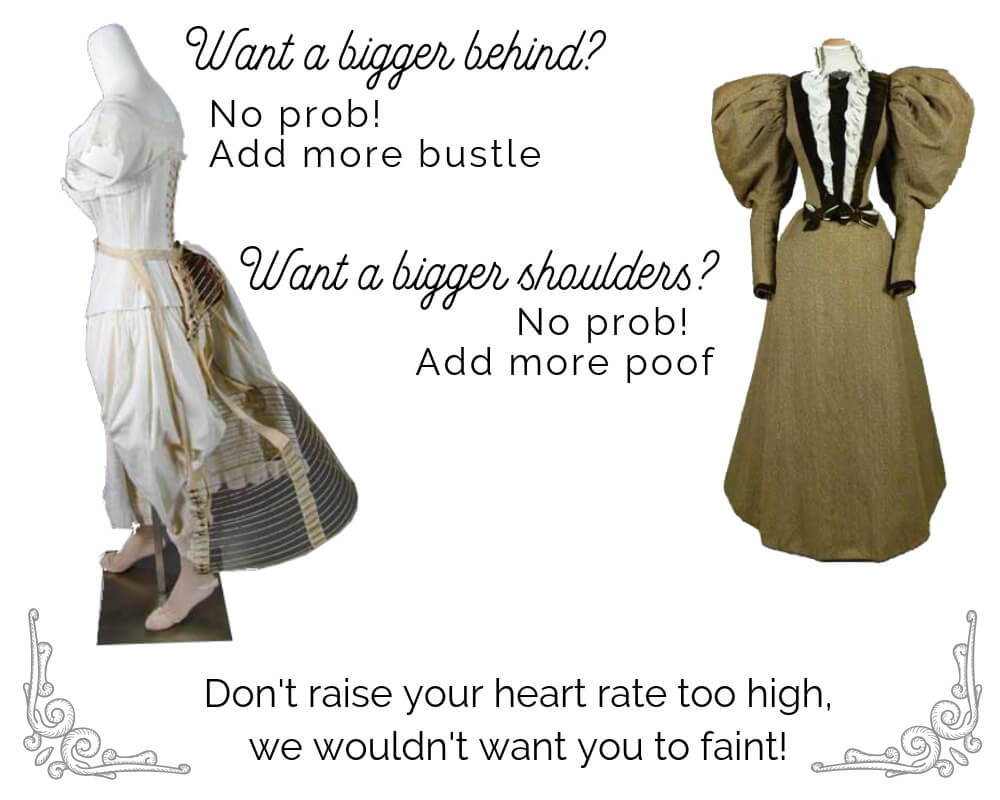 But things were
starting to change
"As a nation we ought to welcome the healthy, hearty girl who can beat her brother in managing a tennis ball, in rowing a boat, and very often in managing a frisky horse."
Ladies Home Journal, 1891.
2. You are wearing a playsuit
Playsuits were popular for working on that summer bod in the 50's because they often had skirt pieces that could be attached at the waist. This made it easy to transition from fab to fit. We love a good romper (modern ones are way less fitted btw) for hanging out in the summer, but who wants to work out in something so difficult to pee in? Not us and definitely not you!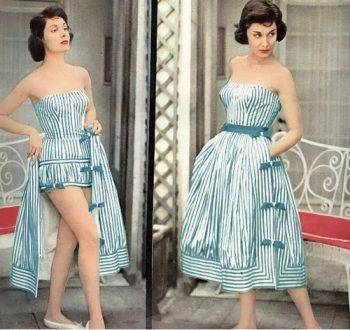 3. You are wearing a leotard and tights
We all love Jane Fonda, but let's face it, wearing leotards and tights for working out is so 80's. While this look does allow freedom of movement, it doesn't seem to have a lot of practical aspects. Leg warmers? For cold ankles? And those leotards eat the booty like it's groceries. No one wants a wedgie during workouts.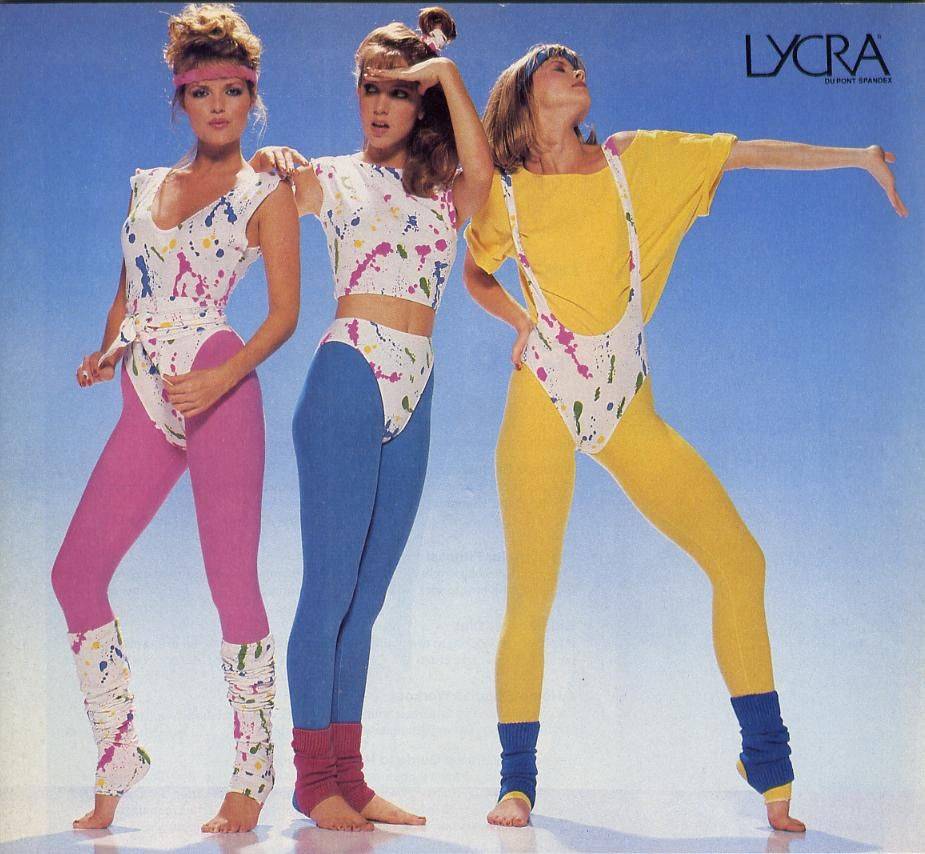 Bonus points for big hair and deeeeeeep
undie-grundies
So, what is the best
modern workout gear?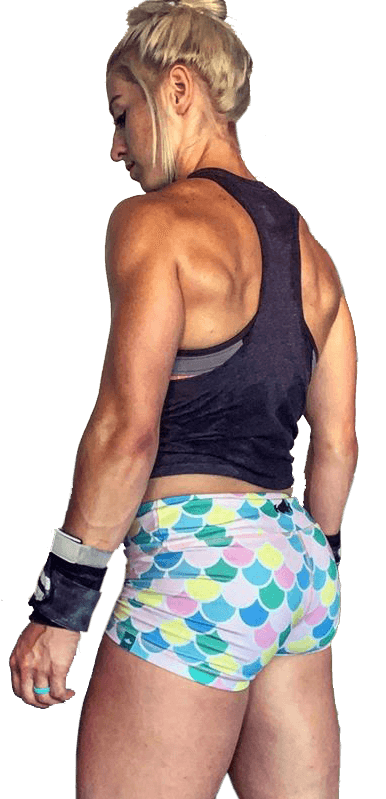 The WodBottom Way: Our workout gear is engineered to bring your booty the best.
Unlike their predecessors, our shorties are made to move!
With four way stretch, free legs, a wider crotch opening (because thighs) and sweat wicking material- we put fitness first!
Looking 🔥🔥🔥 while exercising just got easier. Your booty (and future generations) will thank you.
Meet the Author: Katie, a Luther College graduate, joined the bootyfull world of WodBottom in 2019. She loves to write and has even been published one or two times! She is passionate about women's issues and really enjoys sharing the ways women's athletic clothing has been, and still is, a feminist statement with our readers.
---