About Us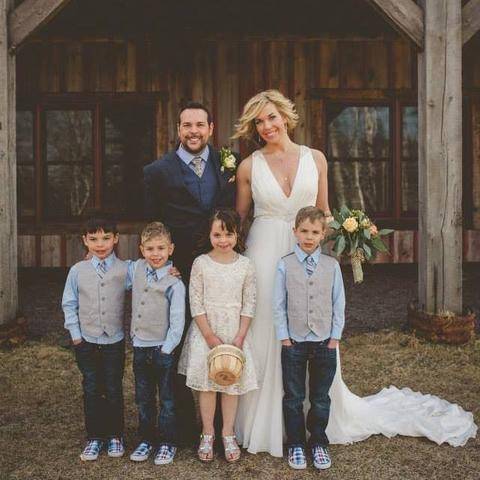 Hey! This is Emily!  
WodBottom is the embodiment of finding my passion and rolling it all up into one beautiful growing business.  
I started CrossFit in 2014 after getting engaged to my husband, Than, a lifetime weightlifter. When I first lifted heavy weights it was like a flame was lit. It was love at 50kgs! You could say I found love at the bar...Who else can say that!?
Being raised in a family where domestic abuse was ever present and where I was often the intermediary, I became an adult that lacked self-confidence and self-worth. Through weight lifting and seeing awesome strong women of all shapes and sizes doing what they love and not giving a rats a$$ what people thought, I have grown to love my body and all its capable of.  
WodBottom may be a growing small business, but more than anything, I want our message of self-love and support of our fellow women to make the biggest impact.
Anyway, enough babbling from me! Thanks for stopping by!
XOXO,
Emily
---
---
"I love these knee sleeves! I use them for back squats for more stability and they give me that little extra support to get me thru. Love the fun designs, its nice to be a little bit different" Brandy Sanns
"I have a very hard time finding headbands that I don't have to adjust throughout my workout. This one stayed put through my entire two hour workout without moving at all! These are a great product and the pattern is so fun. I will be purchasing more of these!" Casey Sedillo
"Love my ring. Was not wearing my wedding ring for a few months, this give me the ability to wear a ring all the time including work outs. No more swapping rings. Thanks WodBottom" J Mattes Gregory
"My knees have been so sore since moving over to full time weight lifting and weight training. A woman in my gym suggested these and I have no regretted it at all. They feel amazing a fit really great. I didn't measure the best and yet they are still working for me! So far I have PRed my snatch and my back squat wearing them. Make sure you measure correctly! but if you don't the customer service is amazing too! Thank you!" Desa Karye Daniel