$60
Bundle Saves You 26!
(plus free shipping)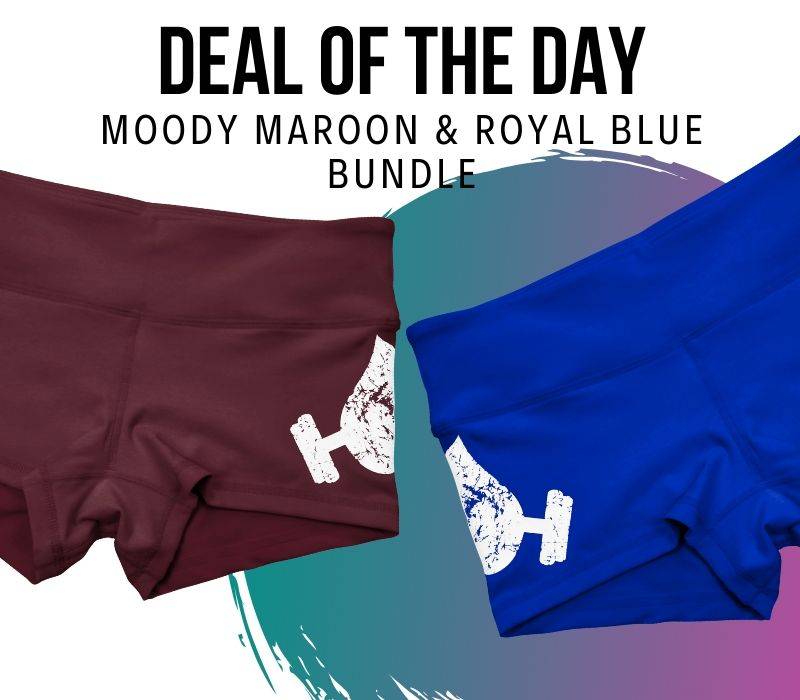 1st, pick the Moody Maroon size:
2nd, pick your Royal Blue size:
Super over-the-top customer service is our thing. You will be happy...or else...hahaha just kidding, but really :) . Plus free exchanges and all the warm fuzzies we will send you virtually are the cherry on top!
Lets talk 4-way stretch...because we know with your fab bootay you will need the fabric to perfectly go around your lovely lady humps without constraining your power.
our 85% Polyester, 15% spandex fabric blend is literally the best out here for super stretchiness aaaannndddd non-see-through-ness. Plus with a square gusset, no camel toes will make an appearance...unless you are doing barbell hip thrusts...there is just no getting around that.
2.5" in inseams are the best for being able to move those legs freely during your workout. "Free the Legs" as we like to say!
Krista's Review of the Moody Maroon Shorties
"These shorties are a wonderful material and have a great color! This maroon is deep and rich, perfect for the fall and winter months (heck, year round!) I like the black gusset in them and that the inside is the same maroon color. Can't wait for more!"