New TrulyBootyFull
Are we indulging a shortie addiction? Maybe...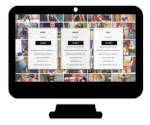 ORDER
Once you sign up for Truly BootyFull, you receive an email welcoming you to the club, your first voucher redeemable on WodBottom.com for any goodies of your choice, and your member only discount code.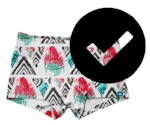 MAKE YOUR PICK
Try not to get distracted by all the beautiful goodies and use your monthly voucher of $29 and your member only discount of 30% off. The shopping is liberating!
WEAR 'EM
Get sweaty in your new goodies! Work out, do some yoga, or just dance around the house. Relish in the fact that your choice was fabulous and you got them for a great price.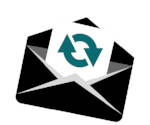 REPEAT
It'll be hard to wait a whole month for your next voucher. Luckily, you've got a site-wide member discount for anything else you have your eye on!
$29 billed monthly
Pick a Pair of Free Shorties Every Month or swap your voucher for anything else in the store
30% Off Store Wide Discount
Vote on new shorts designs
Early bird order access
Refer 3 friends and get $25 gift card
See what other women
say about Truly Bootyfull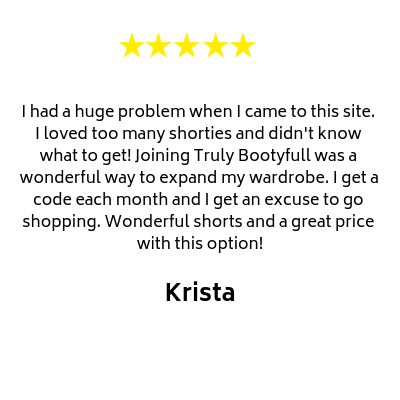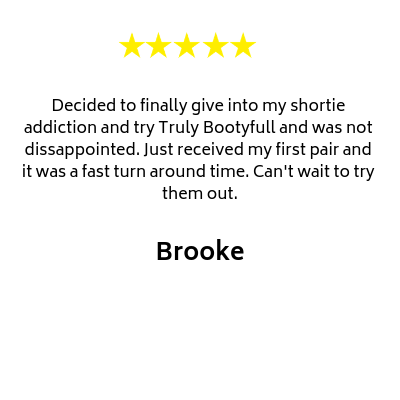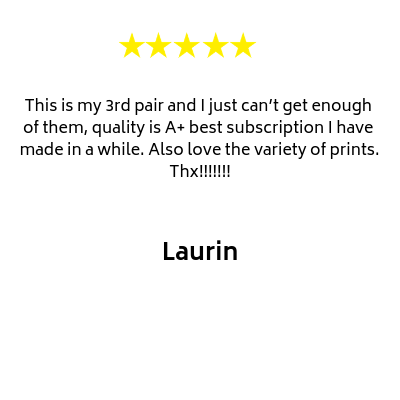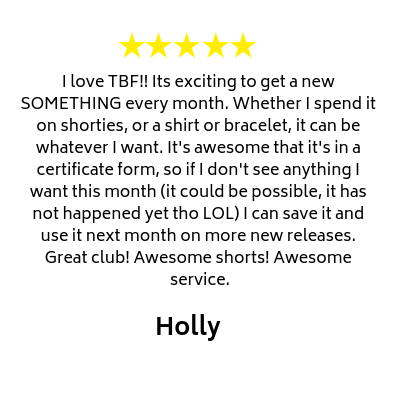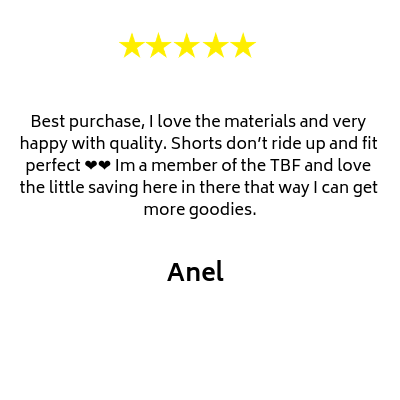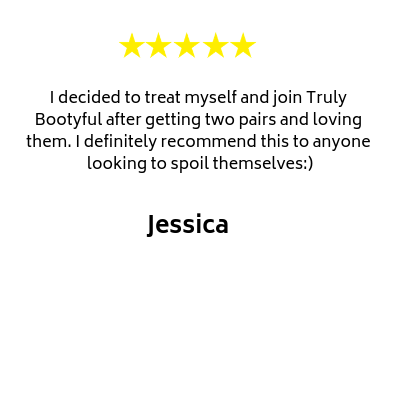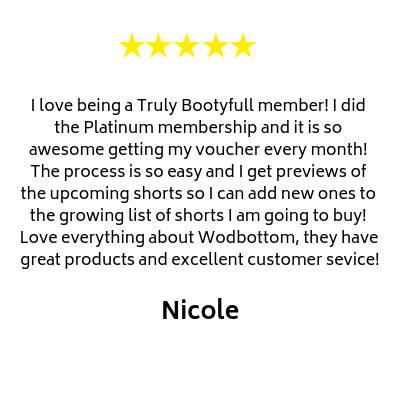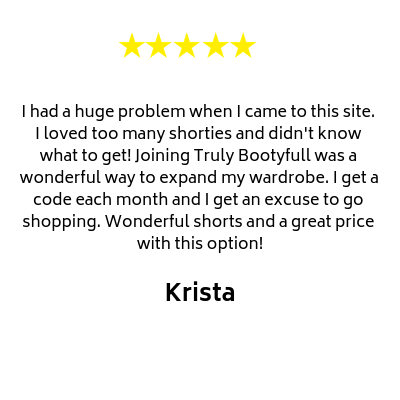 See what other women
say about our shorts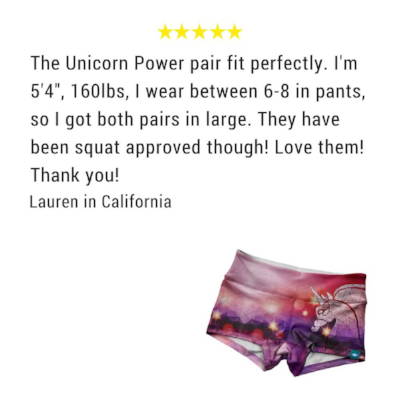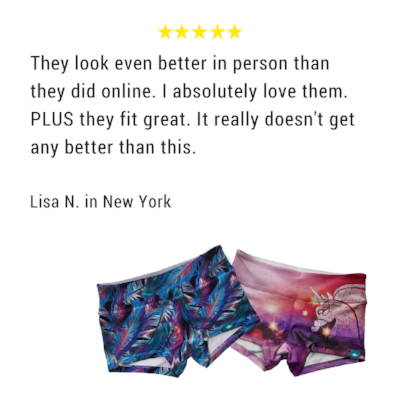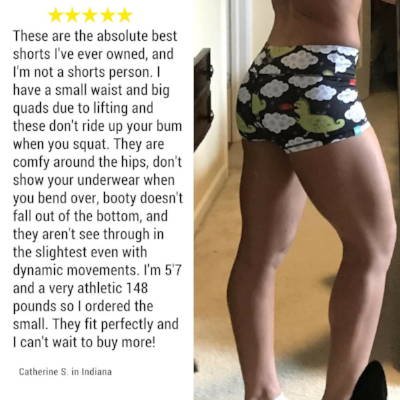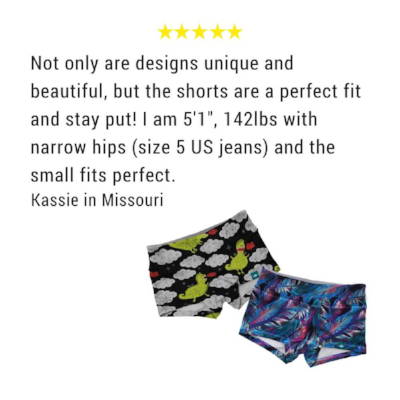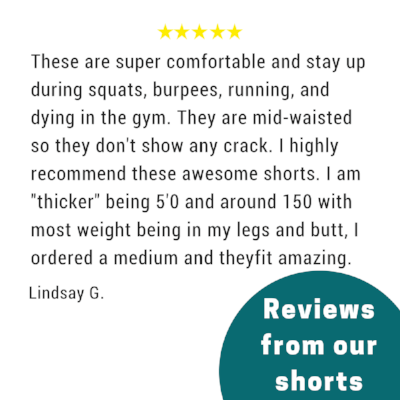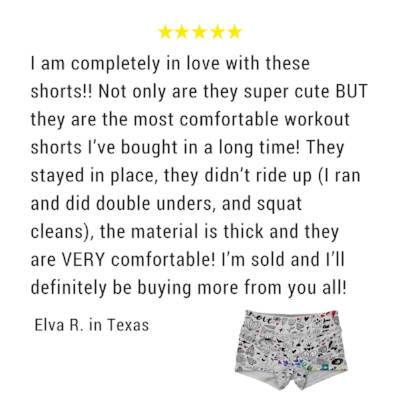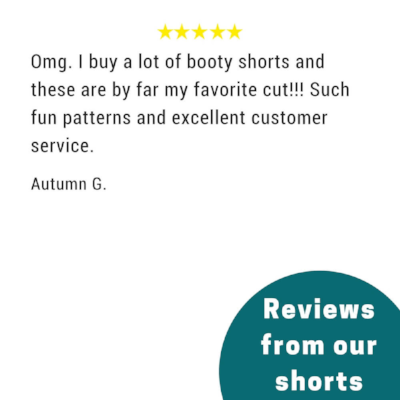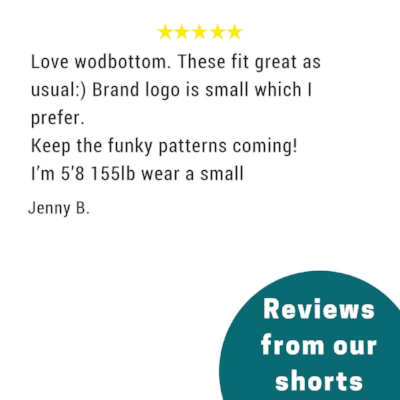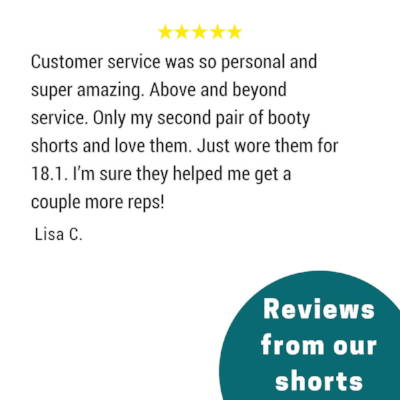 ---