Returns and Exchanges Policy
You may return or exchange any unused item in new condition within 30 days of purchase.  
***Sale items are not returnable***
Items must have original tags and be in their correct packaging due to hygiene
 concerns
Items that have been laundered or altered are not available for return or exchange

Items must be completely free of pet hair and fragrance due to hygiene . 
Continental US customers will be responsible for return shipping only, but all exchanges ship free
!
International customers are responsible for shipping both ways. In the case of a damaged item or a problem due to our mistake, please send a message to support@wodbottom.com

Closeout/clearance items are final. No returns or exchanges

Please allow 1-3 days for your return to be processed or an exchange to be sent out...we usually will process or send out exchanges same day. :)

Items held for exchange are reserved for two weeks only

FAQs
My item doesn't qualify for a return. What now?
Don't fret! We have a WodBottom Buy/Sell/Trade group for exactly this reason. You are always welcome to post gently used items for sale or trade on this page.
I ordered off of a different platform (ex. Amazon, Etsy, Ebay) and I keep getting the message that my order number is invalid. What is going on?
If you ordered from us off of a different platform, we must process your return manually. Contact support@wodbottom.com to begin the process. You should also be able to request a return though each of those sites.
Can I make exchanges for items that are out of stock online?
We cannot process exchanges for items that are listed as out of stock on our website. If you attempt to do an exchange for an item that is listed out of stock, you will be asked to select another option.
My package came through the mail damaged. What should I do?
Unfortunately, once our packages leave our warehouse, we do not have control over what happens to them. If you order gets damaged because of the mail carrier and you want to exchange your order, contact us at support@wodbottom.com with photos of the damage.
WODBOTTOM SUPPORT HOURS
We are available
Monday-Friday from 9:00am – 4:00pm CST
support@wodbottom.com
(608) 497-1282
If you email us about a return/exchange on the weekend we will answer you first thing Monday morning. We're big on family so we give ourselves the weekends to spend with our family. Thanks for being so understanding.
---
What people are saying about us: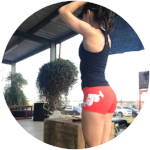 "Absolutely love the shorts!!! The fabric is soft and most of all they stay put when youdo some heavy back or front squats" Nicole T
"Love the pattern and they're comfortable. They fit well (small waist, ample butt, big thighs) and the material doesn't turn sheer while squatting - will definitely buy more shorts from them!" Ashlee
"I am completely in love with these shorts!! Not only are they super cute BUT they are the most comfortable workout shorts I've bought in a long time! They stayed in place, they didn't ride up (I ran and did double unders, and squat cleans), the material is thick and they are VERY comfortable! I'm sold and I'll definitely be buying more from you all!" Elva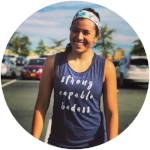 "I have a very hard time finding headbands that I don't have to adjust throughout my workout. This one stayed put through my entire two hour workout without moving at all! These are a great product and the pattern is so fun. I will be purchasing more of these!" Casey Sedillo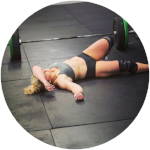 "I love these knee sleeves! I use them for back squats for more stability and they give me that little extra support to get me thru. Love the fun designs, its nice to be a little bit different" Brandy Sanns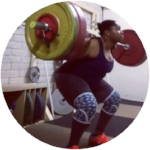 "My knees have been so sore since moving over to full time weight lifting and weight training. A woman in my gym suggested these and I have no regretted it at all. They feel amazing a fit really great. I didn't measure the best and yet they are still working for me! So far I have PRed my snatch and my back squat wearing them. Make sure you measure correctly! but if you don't the customer service is amazing too! Thank you!" Desa Karye Daniel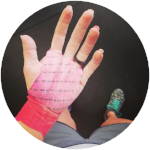 "Love my ring. Was not wearing my wedding ring for a few months, this give me the ability to wear a ring all the time including work outs. No more swapping rings. Thanks WodBottom" J Mattes Gregory
---