Silicone Wedding Rings
---
See what people say about our rings: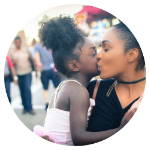 "Love my ring. Was not wearing my wedding ring for a few months, this give me the ability to wear a ring all the time including work outs. No more swapping rings. Thanks WodBottom" J Mattes Gregory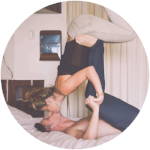 "I bought this ring to wear at my box and to wear to work as I am in health care. This ring is light and comfortable. It makes it easier to lift heavy without bending or damaging my wedding ring." Nate P.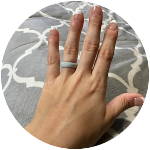 "Perfect! I ordered rings for my husband and I. They look great, fit great, and are awesome to wear too - so comfortable and practical for busy/working hands. We use them for the gym mostly, but I also use mine at my job because we are not allowed to wear any type of metal jewelry, and only black colored items are allowed as accessories. We did have a small problem that my husband ordered one colored ring and I ordered another color, and we ended up getting the same color when our package came, but Than and Emily were so awesome and quick to send me the right color with no issues at all. Super great shop to work with, and we will be back! The quality and price are perfect, the customer service is top-notch, and the lifetime warranty is awesome too! Thanks Than and Emily!" Aliese S.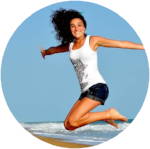 "Super happy with the ring. Lightweight and flexible. I don't have to worry about losing it during swimming workouts or have to take it off during weight work outs. Just what I was looking for." Alisha M.
"I love the barbell heart design on the rings a lot. My fiance and I wear them to the gym together. Love love love, would buy from them again and recommend them :)" Saamia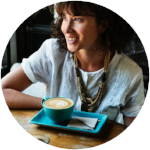 "I love this ring! it is super comfortable and fits perfectly. It arrived way earlier than expected! Thank you so much :)" Olivia F.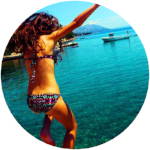 "I ordered rings for my husband and myself and we ordered the wrong size for him. We ordered a 10 and it turns out he was an 8. My husband emailed them asking if we could exchange it and they sent out a new ring that same day. Excellent people to work with and a great company. I highly recommend them." Aliese S.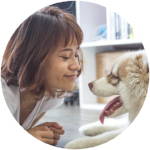 " love this ring. It feels like a durable and high quality product. It looks great, the color is awesome (I have the Teal) and gives it a pop compared to other silicone rings. The logo on it is adorable and makes it stand out more. It isn't too bulky like some other silicone rings I have seen. It is comfortable to wear for long periods of time. I Definitely forget I am even wearing it. I ordered a size 8 and it fits perfectly. I love a company that backs up their product and this one does 100%." Emma W.

zz