Why Buy From Us?
WodBottom strives to be the go-to brand for women lifters and there are many great reasons to buy from us. We are a fast growing company because we alway put the customer first.
A shopping experience centered around the customer has always been our goal and we pride ourselves in our customer care policies that put us in a domain above and beyond our competitors. Shop with us today and see the WodBottom difference.
A FEW OF THE REASONS YOU SHOULD BUY FROM US:
You receive your purchase quickly because we ship same day or next, which means you don't have to wait days and days for your shipping notification.  
Secure ordering keeps your private information private.

We don't think gear and apparel for weightlifters and cross fitness enthusiasts needs to be expensive, so we price our products with that in mind.

Courteous, knowledgeable, and professional support.

Our ever growing base of happy customers.
100% satisfaction guarantee.
We are a woman owned company!
The bottom line is we love our customers, and our customers love our products!
---
CHeck out what people are saying about us: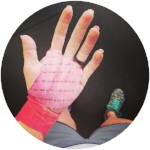 "Love my ring. Was not wearing my wedding ring for a few months, this give me the ability to wear a ring all the time including work outs. No more swapping rings. Thanks WodBottom" J Mattes Gregory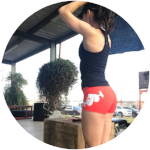 "Absolutely love the shorts!!! The fabric is soft and most of all they stay put when youdo some heavy back or front squats" Nicole T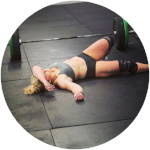 "I love these knee sleeves! I use them for back squats for more stability and they give me that little extra support to get me thru. Love the fun designs, its nice to be a little bit different" Brandy Sanns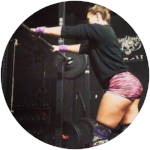 "I can't even begin to say how much I love these! They are super cute, but by far the best pair of knee sleeves I have ever had. Love them!" Madeline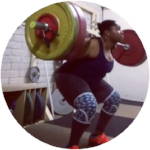 "My knees have been so sore since moving over to full time weight lifting and weight training. A woman in my gym suggested these and I have no regretted it at all. They feel amazing a fit really great. I didn't measure the best and yet they are still working for me! So far I have PRed my snatch and my back squat wearing them. Make sure you measure correctly! but if you don't the customer service is amazing too! Thank you!" Desa Karye Daniel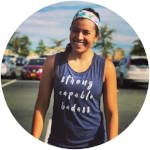 "I have a very hard time finding headbands that I don't have to adjust throughout my workout. This one stayed put through my entire two hour workout without moving at all! These are a great product and the pattern is so fun. I will be purchasing more of these!" Casey Sedillo
---